Crisis Intervention Services
a 24-hour toll-free helpline @ 044-43111143 where trained counsellors respond to crisis calls and provide immediate emergency interventions including phone counselling, safety planning, connecting with the police, legal and medical referrals, options for in-person counselling and social worker support for filing cases.
a coordinated response project with local AWPS (All Women's Police Stations) in Chennai to provide counselling, rehabilitative and legal support to women approaching the police station with domestic violence cases and establish a first line of defence for women experiencing violence.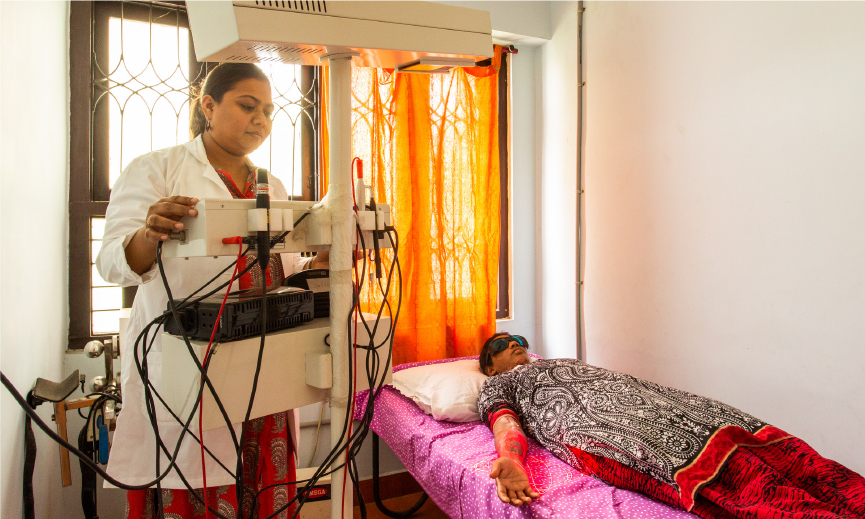 a coordinated response project with the KMC Hospital Burns Ward to provide hospital-based care, home care and residential care to women burn survivors of domestic violence and provide physiological and psycho-social support as well as support for economic empowerment.
an undisclosed emergency shelter for women and children in crisis situations. The shelter is a safe space for women to recover and heal and pursue the course of action they wish to – legal remedies, education, skill building, training and employment opportunities, education for children etc.
an intervention for child survivors of domestic violence to receive appropriate emotional support, psycho-social interventions, training on healthy and violence-free relationships and educational support.